Veterans Day Memoir
It's that time of year again, folks. The day we honor our nations soldiers, marines, airmen, and sailors. The day we recognize those who have served and put themselves in harms way. For those who know me personally will understand, talking about Veterans Day is not an easy task for me. I have been celebrating Veterans Day very differently for the past…what…dang, almost ten years since my enlistment ended back in February 2008. It has not been an easy journey, opening up about my experiences of serving 3 tours in Iraq has been a very slow process. But I have found the support of loved ones and writing has greatly helped me adapt. With this in mind, let me tell you a little but about my story.


I enlisted in the U.S. Army in Sept 2001 and was honorably discharged in February 2008. Roughly seven years of service, including three tours in Iraq, 2003-2004, 2004-2005, and finally 2006-2007. The last tour was probably the hardest, not only was my deployment extended for the great 2007 Iraq War troop surge (Operation Arrowhead, I think), but I took more hits than in any of my previous two tours, and on top of that, I had someone other than my parents waiting for me at home. My wife and I had just met a few months before I deployed. She stayed with me the entire deployment. We wrote dozens of letters to each other, we chatted on the phone and on the internet, and that's if circumstances made it possible.

She supported me, with more than just care packages, but by giving me focus, reminding me that I was more than just a soldier. Being away from her was the hardest thing I've ever done. Let me say, I don't mean to sound callous towards my parents, I love my parents very much, but with my wife it was different. For the first time, I couldn't imagine myself dying and not being afraid. Not just for the circumstance (bodily suffering) but for the recompense of leaving her behind (emotional suffering). I didn't want to die. I didn't want to be robbed of this imagined life we could've had together. I didn't want to lose that. And I didn't want her to suffer for my loss.


In 2008, after being pushed by family to get into college, I finally agreed. I'm glad I did. College helped with more than just furthering my career. Slowly, through the course from 2008-2014, I began to open up. I didn't really want to at first, again, back to the "glamorization of war," I feared any attempt to recount my experience would be a cheapening of it, a cheapening of other veteran's experiences by attempting to sell my own. I didn't want to do that, but I felt drawn to write something.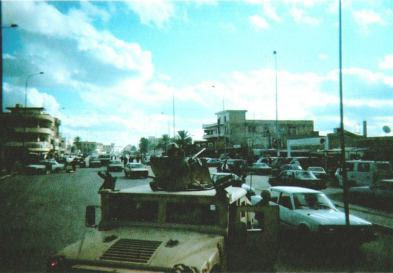 My first attempt was during a creative writing class into my second semester at San Jacinto Community College. The assignment was to write a short narrative story. I wrote, "There will be Ghosts," which was my ode to both my experiences and the Tom Cruise Vietnam movie, "Born on the Fourth of July." From there I dove head first into fiction-writing. I began a little science-fiction piece which never came to fruition, and probably never will. I consider these first works to be a learning curve, not something I'd want to see published. A dabbling, if you will, in the creative cosmos, finding my voice and all that fun stuff. When I left community college to enter the university (University of Houston-Clear Lake), I had to put my fictional writing on the back burner and focus almost exclusively on my history studies. While this may seem like a setback, I do not see it that way. In fact, I believe these two years of hardnosed historical study gave me an element lacking in my previous fictional-writing attempts. Dedicating myself to my studies gave me a depth I wouldn't have been able to include in my work otherwise. My studies focused on 20th century Germany, namely the Weimar Republic and Nazi eras. I also took  Vietnam War history classes, Texas history, and the Civil Rights Movement, each class taught from the ground-up. This is a somewhat relative new way of teaching history. Traditionally, history is taught from the top, that is, from famous generals and presidents or other such impressive folk. From the bottom-up, history is taught from the Joe-Shmoe perspective, the everyday lives of everyday people. It was fantastic. A new way of looking at our world and the people that fill it by giving them relevance. In 2014 I graduated from the University of Houston-Clear Lake with a Bachelor of Arts in History…now what?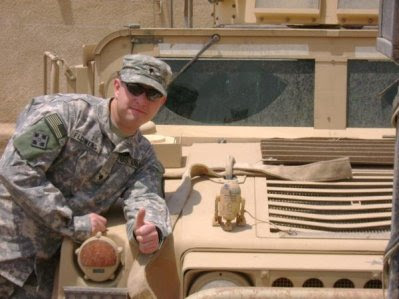 Suddenly I found this huge pocket of empty space. My mandatory studies were over with nothing to keep my mind focused on. I decided to get back to fictional writing no longer for term papers, but something that would keep my mind busy, keep me sane, and present a challenge. I wrote two short stories soon after graduating. "Hobo: a horror short story," and "Are you hungry, dear?" Later I write Reinheit, my first novel. And from, the rest is history, so to speak. Today, I continue to write stories that draw upon my experiences, and I try my best to be a behind the scenes advocate for future veteran writers. Getting other veterans to open up through writing. Even if they do not want to publish, writing can be a great source of therapy, it has been for me.
As my way of celebrating today, I've decided to make a special announcement!
Today I am officially announcing the first two book releases for early 2018. The first book that will hit stores globally is a passion project of mine, steeped in classic monster lore and filled with fantastic history called THE HELLFIGHTER. No cover art…yet, this has been slow going due to the amount of research and information that's packed inside the novel. I don't want to spoil it by talking too much about the book, but it is a period piece that has settings in 1917, 1930s, 60s, and 2044 (not a typo). This story is part dystopian, part historic fiction, part mystery, and all horror. See below for the working synopsis.
THE HELLFIGHTER
THOMAS S. FLOWERS
In the year 2044, reporters from the Public Relations Ministry gather at the home of Benjamin Harker, the last surviving member of the Harlem Hellfighters. At the age of 144, he is the oldest recorded man alive. Hidden among them, Clyde Bruner is looking for a different kind of story. Across the United States, despite the Great Secured Walls and patrol drones built by President Adams to keep America safe, something has found its way in. And now towns are vanishing during the night. Entire populations, gone. Only to return after the sun sets, different, changed, and lethal. And whatever this evil is, its spreading west. According to a bedtime story Bruner's grandfather told him when he was a boy, Benjamin Harker has seen this before. He's faced this scourge. Fought them. Survived them. Killed them. From the trenches of the Great War to the sands of Iraq, Harker will share his story. But as each city light extinguishes across the country, is there no time left to stop what's coming? 

The second book announcement…well, I actually have less information on but will be released before THE HELLFIGHTER. This release will be my next collection of short stories called BEAUTIFUL UGLY: And Other Weirdness. Michael Bray has agreed to the task of creating the book cover, so I should have some art to show to you soon. My aim is to have BEAUTIFUL UGLY ready for pre-order in December 2017 for an early January 2018 release. There are reprint stories from past anthologies and brand new ones, including the title story, Beautiful Ugly. I know it's expected for authors to say this about all their books, but it's true, I am really excited about this collection. In my first collection, The Hobbsburg Horror, I focused on a blend of classic Universal and Lovecraftian monsters. In this one, I rolled up my sleeves and got real weird with it including both storytelling and interior art.
Until then, thanks for reading and Happy Veterans Day!